Sushi Town Saturday
Thu, 02/16/2012 - 23:51 | by jenellis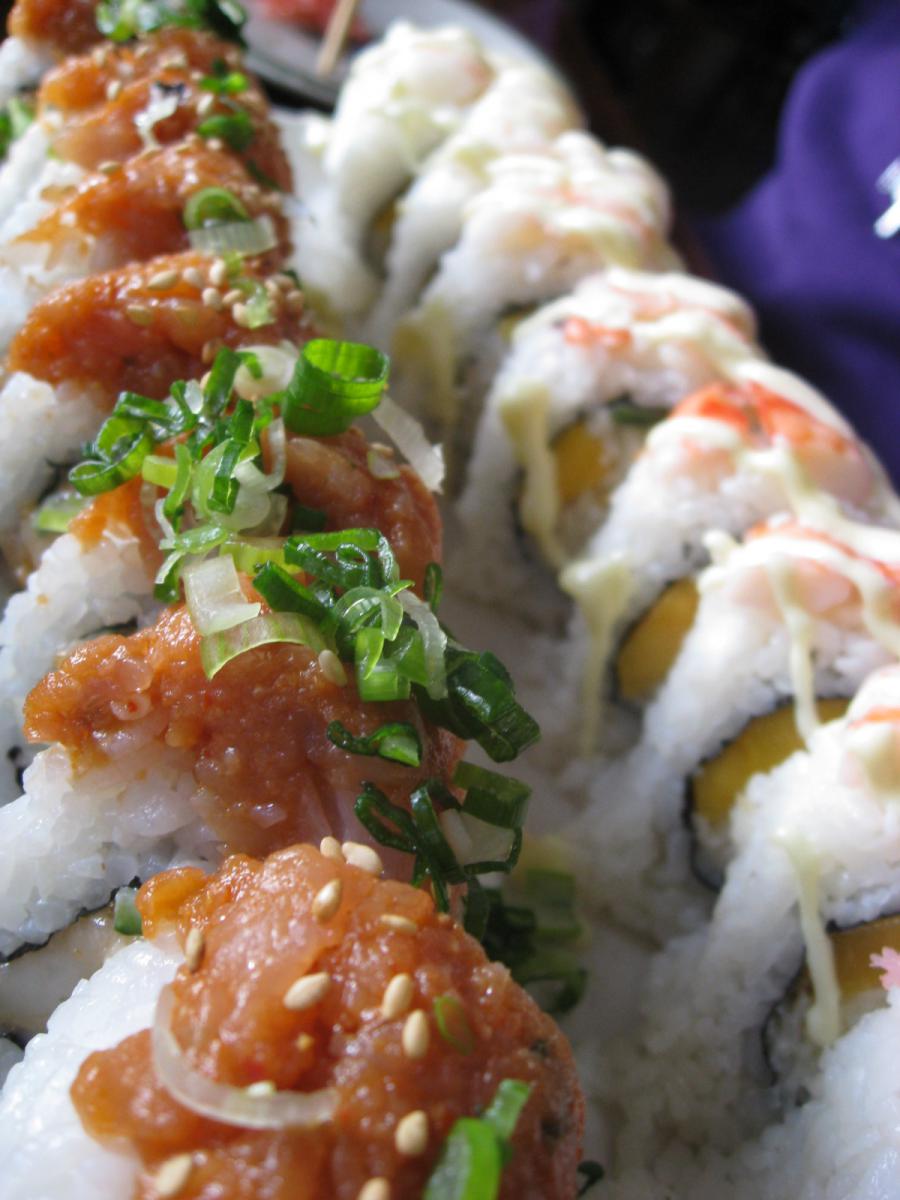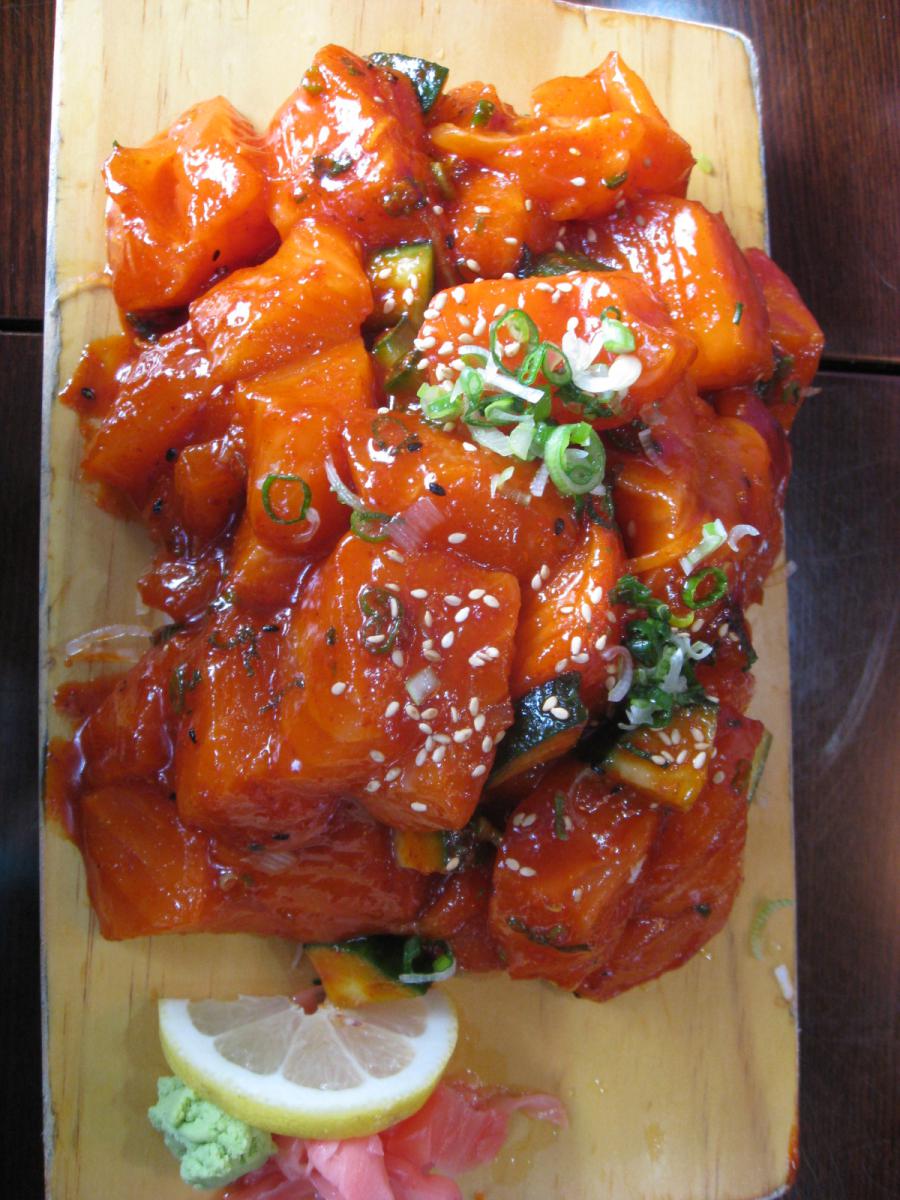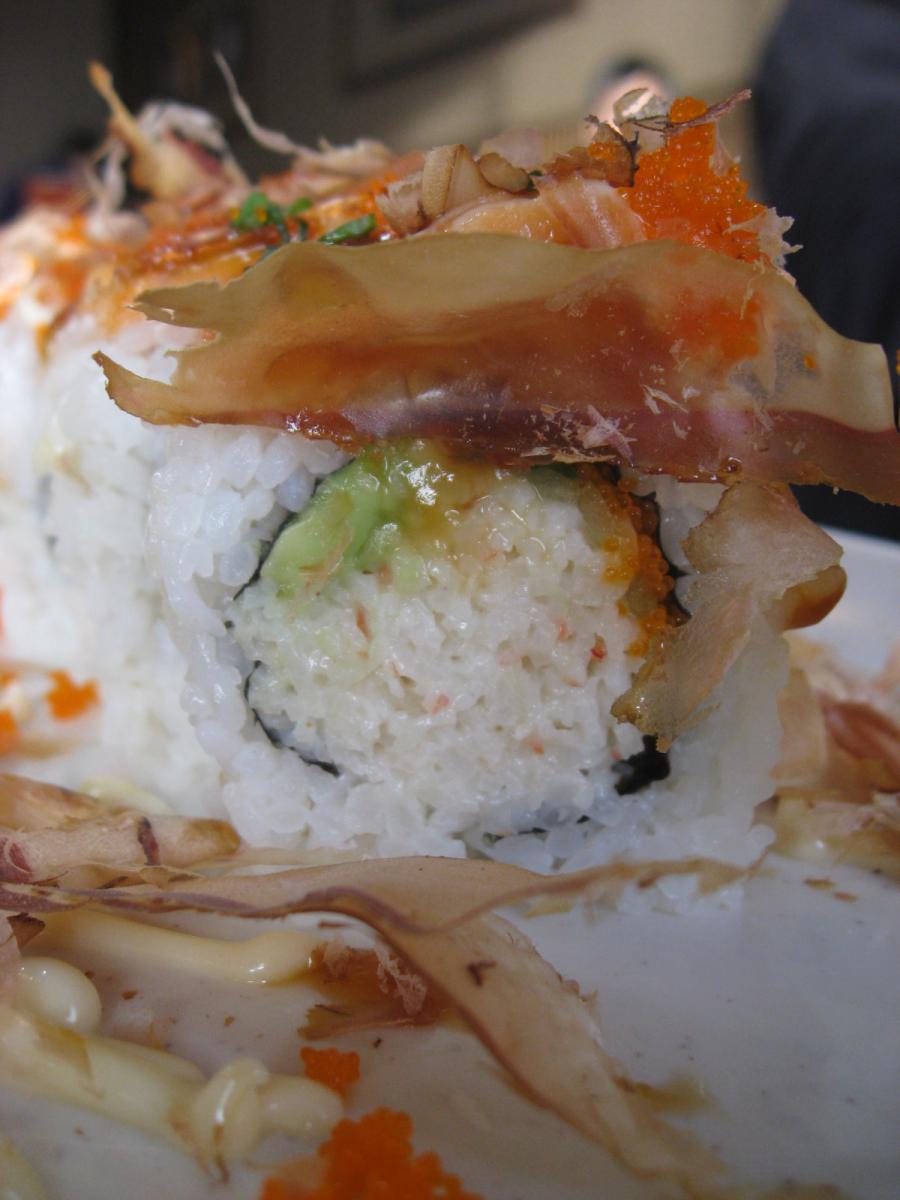 Sushi Town. So popular.
If you like crazy rolls at a really good price, this is the place to be. I have come to appreciate a gorgeous piece of fish. Not a lot of appreciation for their fish. It hit the spot, but I would go to our Ajisai Sushi in Kerrisdale before I trek back here. (It's a trek and a half to Maple Ridge from Vancouver.)
Side note; the Spicy Salmon Sashimi (2nd picture) is AMAZING. This is the mamoth full order....we had no idea they did half orders! The salmon is a little fatty, but they coat it in this delicious spicy sesame dressing....hello!! so good. I think it was about $7.95 cheap!!